Regular price
$59.99 USD
Sale price
$34.99 USD
Unit price
per
Sale
Sold out
🐱 Overview:
The Crazy-Joy Car is the ultimate feline playmate, combining elements that cats adore. With its lightning-fast mouse-like movements, it instantly grabs your cat's attention. Its unpredictable gameplay keeps your cat thrilled, promoting activities like hunting, chasing, sliding, running, playing, and exercising – ensuring your furry friend stays entertained and burns off energy! 🐾🎉
🎮 2 Modes for Easy Play:
🟢 Automatic Mode: When switched on, the toy moves, shakes, or bounces automatically, providing endless entertainment for your cats without the need for controlling it through an app.
📱 Remote Control Mode: Use the remote control for an extra level of fun for both you and your furry friends. 🤖🐾
🧠 Intelligent Obstacle Avoidance:
🚦 Built-in Sensors: Equipped with a built-in intelligent motion sensor and automatic obstacle avoidance system.
🧩 360° Rolls: The Crazy-Joy Car can perform 360° rolls and navigate around obstacles intelligently, ensuring safe play for your cats. 🚗🐾
🤫 Quiet and Durable Design:
🟦 High-Quality Material: Made of impact-resistant high-quality silicone, ensuring longevity.
🔇 Silent Operation: Allows your feline companion to play without disturbing neighbors or disrupting sleep.
🏡 Versatile: Suitable for various surfaces like wood floors, tile floors, hard floors, or thin carpets, providing endless fun and adventure for your cat. 🤫🐾
🎁 Perfect Cat Companion and Gift:
The Crazy Joy Car is the ideal companion for cats of all ages and sizes. It keeps them entertained, mentally stimulated, and promotes exercise, preventing obesity and boredom-related behaviors. This innovative cat toy also makes a fantastic gift for fellow cat lovers, ensuring hours of joy and fun for their beloved feline companions. 🎁🐾
📜 Packing List:
Cat toy + remote control x1 📦🐾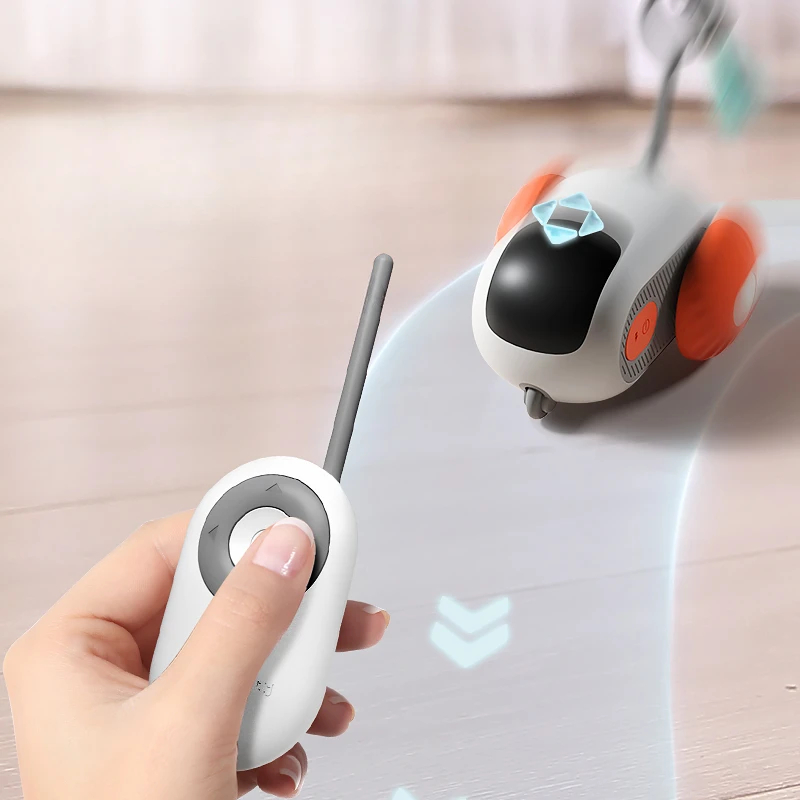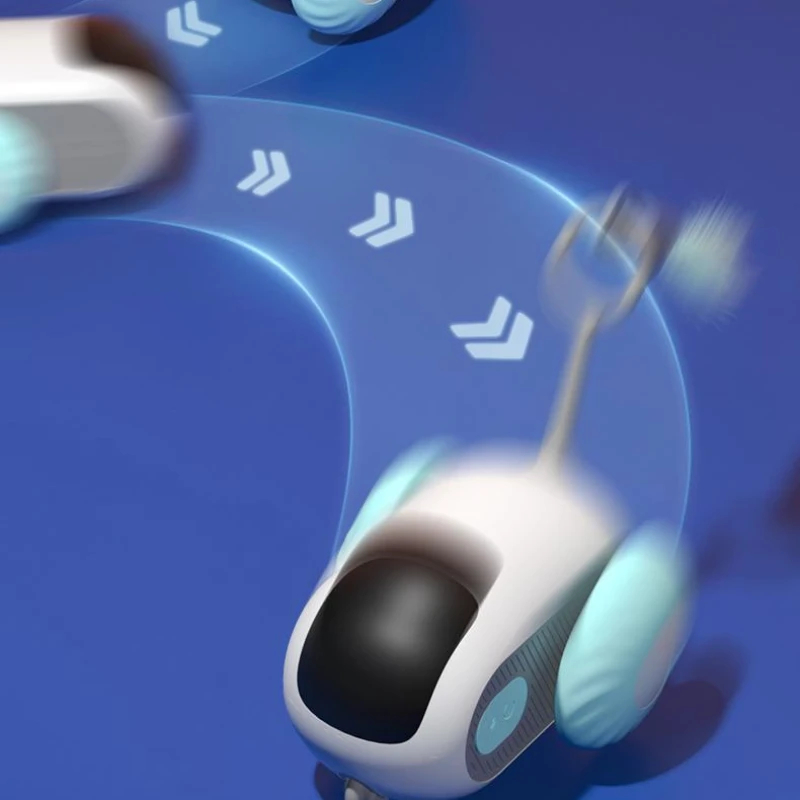 Share
View full details
We Value You!
we are dedicated to providing the best experience for our valued customers. Your security is our top priority, and we employ state-of-the-art encryption and data protection measures to keep your information safe.
Duge Duge Duge Class Product!!! Super yakist, well done!✨♥️
Great toy. Cats love it. Very mobile, can get back on its wheels easily. Recommend!