Regular price
$31.90 USD
Sale price
$21.90 USD
Unit price
per
Sale
Sold out
🌟 Product Highlights 🌟
Product: Interactive UFO Treat Toy for Dogs and Cats 🐕🐾
Features: Multifunctional, Food Dispensing Function, Teeth Cleaning, Anxiety Relief, IQ Improvement 🔄🧠
Suitable for: Small, Medium, and Large Dogs (e.g., Beagle, Pitbull, Bull Terrier, Golden Retriever, Labrador Retriever, German Shepherd) 🐶🐾📏
🌟 Product Details 🌟
Material: Durable plastic construction ensures long-lasting use. ♻️
Color Options: Available in Lake Blue and Yellow to match your pet's style. 🌊🌞
Leak-Feeding Function: The toy features a leak-feeding hole, allowing pets to enjoy their food while playing, keeping them engaged and satisfied. 🍽️🐾
Attract Attention: This interactive toy is designed to captivate your pet's attention, making playtime even more enjoyable. 🎉
Product Specifications: Suitable for dogs and cats weighing between 5 to 100 kg, accommodating a wide range of pet sizes. 📏🐱🐕
Compact Size: The toy's dimensions are 164 x 164 x 112mm, and it comes in a single color box measuring 15 x 13.5 x 12.5cm. 📦📐
PRODUCT SPECIAL INSTRUCTIONS
📦 Open the package and remove the contents.
🔄 Hold the transparent lid and turn counterclockwise to unscrew. (The "ON" side is the positive direction.)
🍖 Place your dog's food, bell, or flash ball inside.
🔄 Turn clockwise to securely screw the cover back to its original position.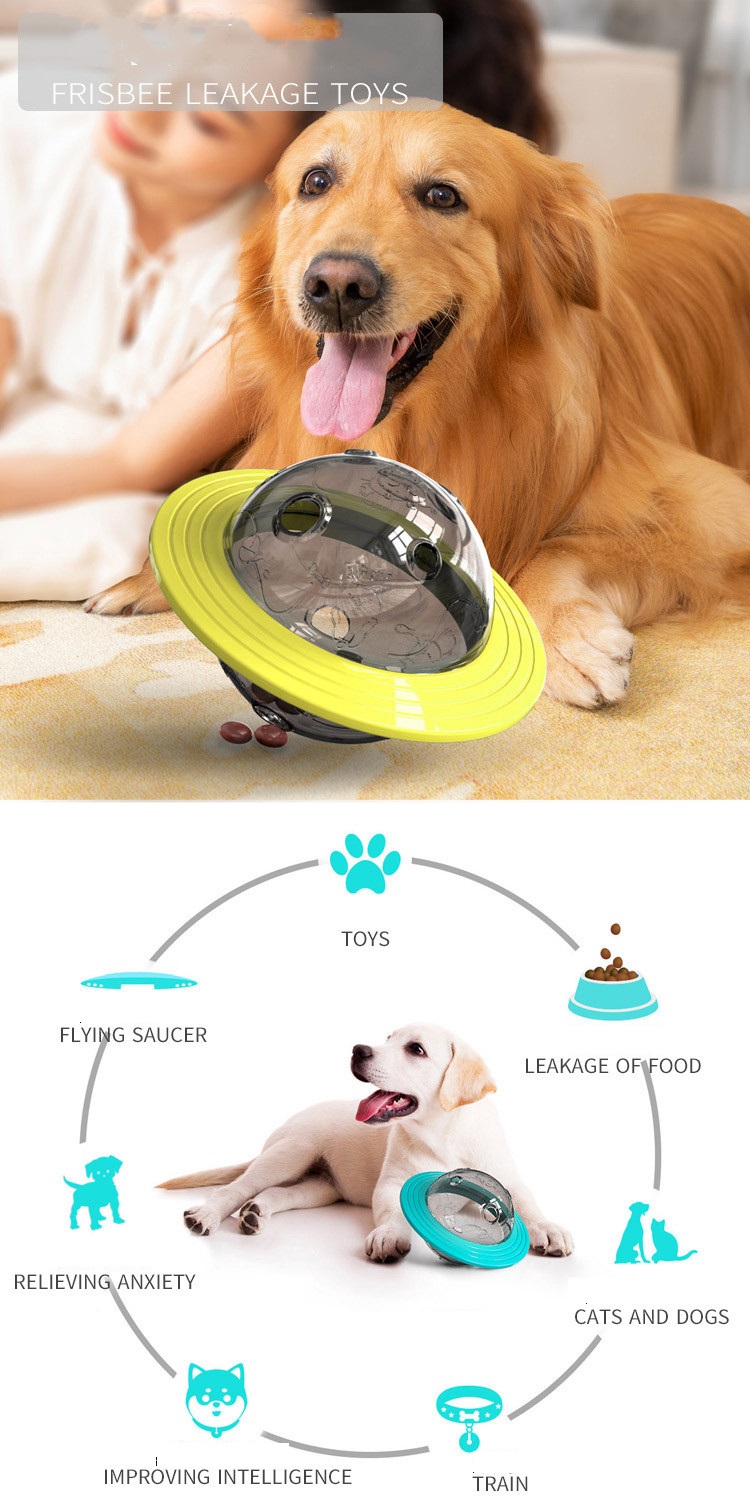 Share
View full details
We Value You!
we are dedicated to providing the best experience for our valued customers. Your security is our top priority, and we employ state-of-the-art encryption and data protection measures to keep your information safe.
Good quality and good size
the product is good and the delivery very fast.